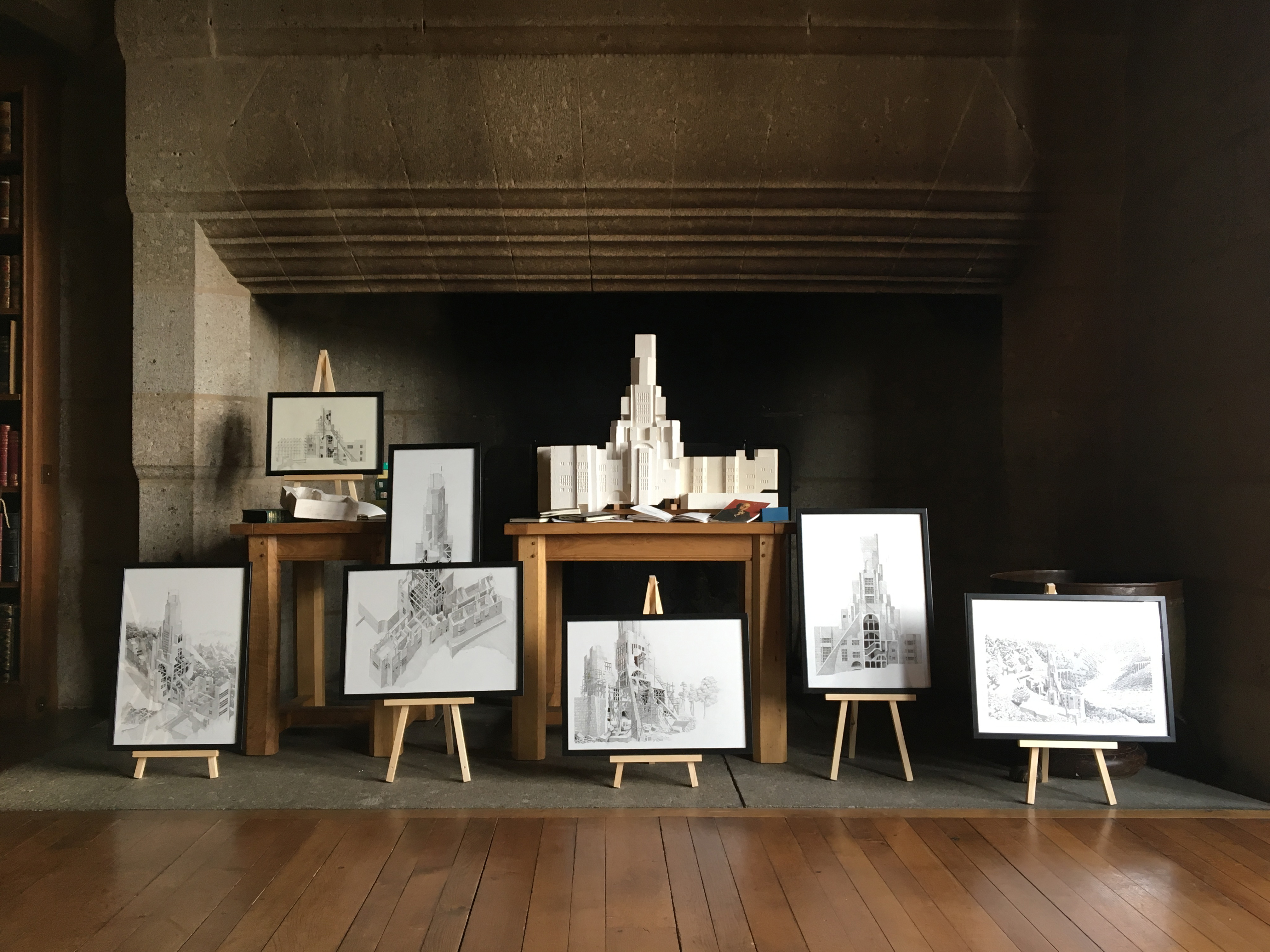 Holding Up
---
Hand-drawn pen and ink works, exhibited as part of
'Holding Up'
solo show at Lutyens' Castle Drogo, 2018.
The drawing depict an imaginary tower atop Castle Drogo, designed through a process of working on site, archival research and continuous drawing. The development of the towers design can be traced across seven drawings, and were exhibited alongside films, models and a large-scale installation to convince visitors that the proposal may one day be real.
The drawing won the
Royal Institute of British Architects Journal Eyeline award
for best practioner drawing in 2019.
Project commissioned by the National Trust and Trust New Art, with funding from Arts Council.
Projects
---